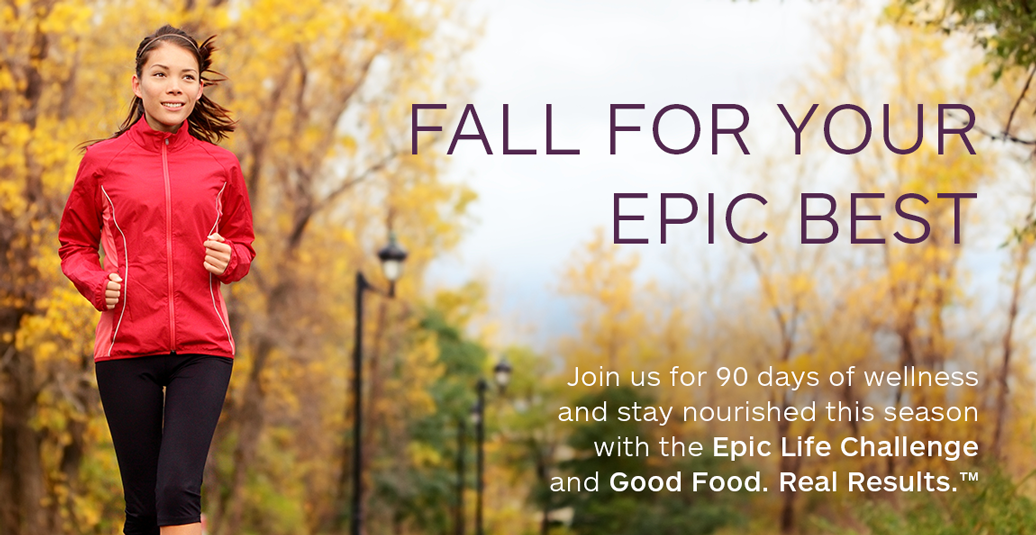 EPIC LIFE CHALLENGE
Discover ways to make sustainable, healthy changes in your life with 90 days of wellness! Free to join (pre-registration is required).
Get tips, meal plans, and support from our team of experts; gain access to the Epic Life Facebook Community for motivation and support; take part in weekly contests and cheer your fellow challengers on to win cash prizes and Epicure products!
New to Epicure? Welcome—we've got you! The Epic Life Challenge is a great way to immerse yourself in Epicure, its products, as well as its good food mission, while achieving your health and wellness goals.



Now's the time to put your wellness first. With our free 90-day Epic Life Challenge starting on September 14 and special bonus offer with the Epic Life Collection, live your best this fall and experience real, life-changing results.
WHAT IS GOOD FOOD. REAL RESULTS.™?
No matter your motivation, unleash a healthier you with Good Food. Real Results.™ This lifestyle program, which includes kitchen tools, recipes, and versatile blends, takes the guesswork out of what, when, and how much to eat for optimal health and nutrition. Fuel your body with healthy, fast, and delicious meals and reap the amazing benefits—find new energy and motivation, feel great, control food cravings, improve your mental focus, and lose weight!

LOVE WHAT YOU EAT
✓ Perfectly balance your plate for optimal nutrition—no calorie counting required
✓ Enjoy healthier versions of your favourite foods
✓ Variety is everything—change up your meals every day

ACHIEVE REAL RESULTS
✓ Feel your best—gain energy & improve your mental focus
✓ Control food cravings & stay satiated between meals
✓ Reach your goal—whether it be weight loss, more energy, or better sleep—& establish healthy habits for life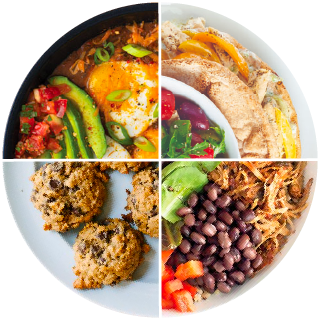 PROVEN PROGRAM WITH EASY MEALS AND NO GUESSWORK
✓ Get 100+ easy-to-follow recipes & customizable solutions for your daily routine
✓ Science-based & designed to equip you for long-term success
✓ Join the free #EpicLife Challenge—gain access to support & motivation from an online community of 10,000 others on the journey with you

ALL THE TOOLS YOU NEED:
✓ Good Food. Real Results. Guide
✓ Epic Life Journal
✓ Perfect Portion Scoops


CONTACT YOUR CONSULTANT TO LEARN MORE OR GET STARTED!