30-Day What's For Dinner? Collection - April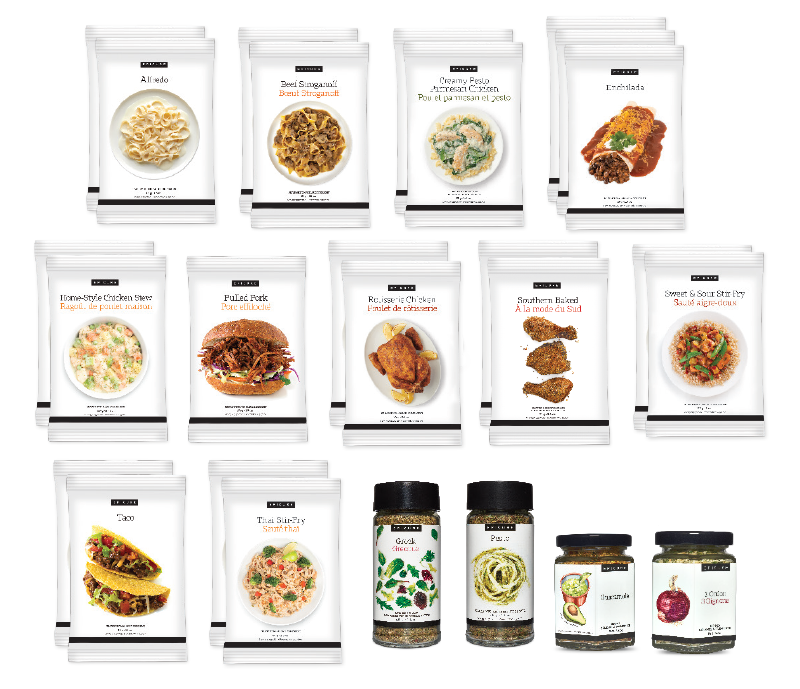 The latest curated collection of seasoning blends to introduce flavor and flair to every meal! Stop stressing over what to cook and enjoy 30 days of easy, delicious dinners all planned out for you. 
Low on time? Make the microwave your friend this month! The accompanying Digital Meal Plan features 30 fast, fresh and nutritious recipes, many of which are microwave-friendly. It includes weekly recipes and grocery lists.  
Built-in savings are equal to six free Meal Solution sachets! 
Collection includes: Sweet & Sour Stir Fry (2), Creamy Parmesan Chicken Skillet Sauce (2), Thai Stir Fry Seasoning (2), Alfredo Sauce Mix (2), Homestyle Chicken Stew Seasoning (2), Southern Baked Gluten Free Crumb Mix (2), Pesto Sauce Mix (1), Beef Stroganoff Seasoning (2), Rotisserie Chicken Seasoning (2), Enchilada Sauce Mix (3), Taco Seasoning (2), Pulled Pork Seasoning (1), Guacamole Dip Mix (1), Greek Dressing (1), 3 Onion Dip Mix (1).